Date of event:
08.07 - 11.07.2010
Place of event: :
Zbąszyń
http://maps.google.pl/maps?f=q&source=s ... lskie&z=14
Plan of event:
08.07.2010 (Thursday) - Arriving of our guests (if you like you can come allready on Wednesday)
09.07.2010 (Friday)
A convoy trip to visit the locomotivshed in Wolsztyn
http://www.parowozowniawolsztyn.pl/home/lang/de
Afterwards we will drive all together back to Zbaszyn and show our cars on the marketplace.
After that we will go back to our camp place and party.
10.07.2010 (Saturday)
Road trip in convoy to the racecourse in Poznań. We have an invitation from Youngtimer Club. We will have our own place for our cars, and we will watch other youngtimers and their races on the racecourse.
Later all sciroccos will go for a couple rounds on the racecourse with safetycar. (recording movies itp)
Expences:
Option in tent : 50 EURO per person for whole event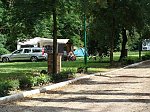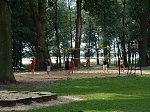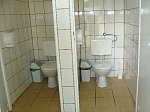 Option in house without wc (for 4 persons): 55 EURO per person for whole event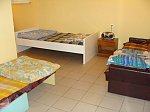 Option in house with wc (for 4 persons): 60 EURO per person for whole event
Option in house with wc and kitchen (for 4 persons): 70 EURO per person for whole event
Houses are directly on camp. Numbers of houses are limited !

There is also possibility stay in hotel directly by the camp.:

Room for 1 person: 120 EURO for whole event

Room for 2 persons: 90 EURO for a whole event
Price included:

- accomodation (08.07.2010 - 11.07.2010)
- entrance to the locomotivshed
- souvenir
- BREAKFAST EVERY DAY (all inclusive - you can eat what you want and how much you want)
- entrance to a racecourse
Couple extras informations:
- there is a possibility to eat dinner in restaurant 10 meters from the camp side (prices are from 4 ot 6 EURO the plates are really big !!)
- breakfast will be all inclusive - you can eat what you want and how much you want but you can\'t take food from a restaurant
- during our visit at the shed, an old locomotive will arrive an we will be able to see how it is prepared for the next trip
- breakfast are from 7 till 10 am
- camp side has fence around and is guarded at night
- very close is a lake where you can swimm and do other interesting things ;)
- on the racecourse you will be able to eat some dinner
- at the camp side area there will be possibility to watch football championship, so soccerfans be prepared
- in neighbourhood are shops and gas stations
- also in this year there will be voting for the nicest scirocco mk1 mk2 and mk3 of cours with some gifts
- there will be also a possibility to make a camp fire
IMPORTANT:
You must fill your tanks before convoi, so no one has to stop because of an empty tank
Data for registrations:
Name and Surname (if you are coming with somebody also name and surname that person), nick from forum, car (mk1 mk2 mk3)
Please send your registration by e-mail: at
sciroccorider83@o2.pl